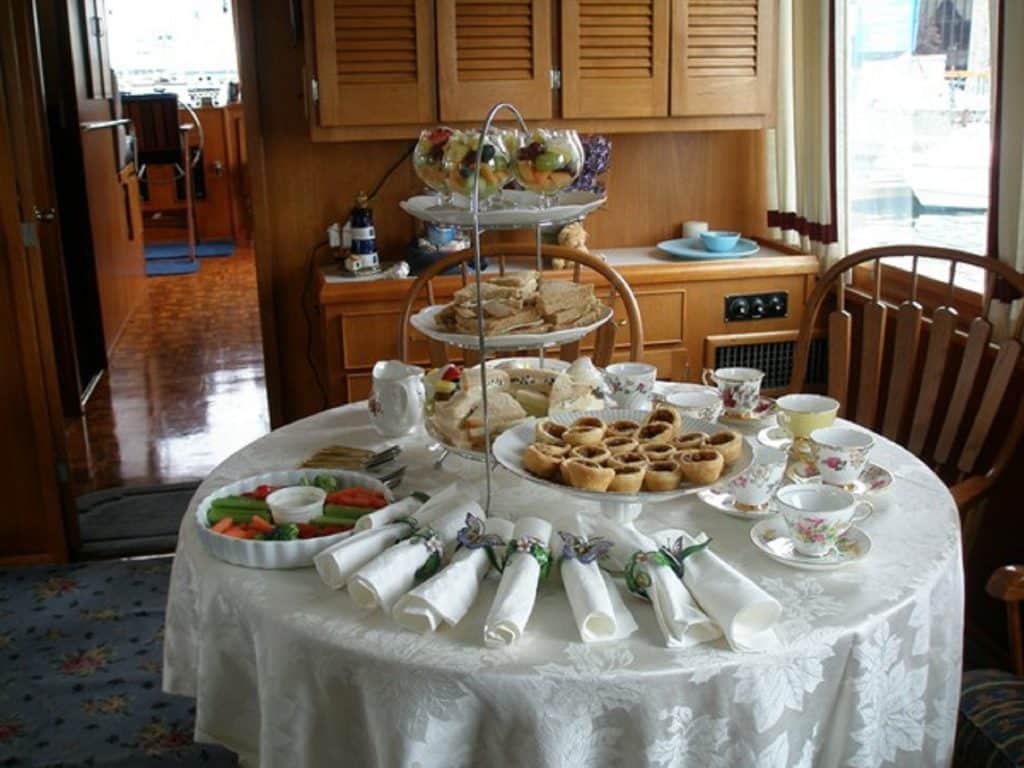 The Morning Mist is an 85′ Luxury Yacht that features 5 private in-suite cabins, each with its own television. Some of our luxury features include a piano, a 48″ TV, and an electric fireplace. Book this yacht as a bed and breakfast destination, or simply to cruise the gorgeous San Francisco Bay. The captain and his wife will be on board to ensure that your stay on the Morning Mist is comfortable.
You can charter this yacht to view all of the breathtaking sights that the San Francisco Bay has to offer, such as a trip under the Golden Gate Bridge, a 2 – 3 hour stop at Angel Island, or even a leisurely cruise past the San Francisco waterfront. You can also charter the yacht for up to 7 days to follow the old paddle wheel routes all the way up the Sacramento River to Sacramento with many stops at the river towns along the way.
The Morning Mist is also a licensed ash scattering vessel available to host ash scattering events for your family. Please inquire for details.
Pricing for the Morning Mist is $1,495 per night is for up to 8 guests.
Contact Us
Have questions or need help? Use the form to reach out and we will be in touch with you as quickly as possible.